Listen for The River's Entertainment Report Wednesday, Thursday and Friday. It features local and Northern California concerts.
Sponsored by Zorch Magazine. ZorchMagazine.com
...AND...
Catch The River's Weekend Events Calendar Friday afternoons.
It features highlights on community events going o
n around the Central Valley and Sierra foothills.
Sponsored by 209 Magazine. 209Magazine.com
________________________________________________________________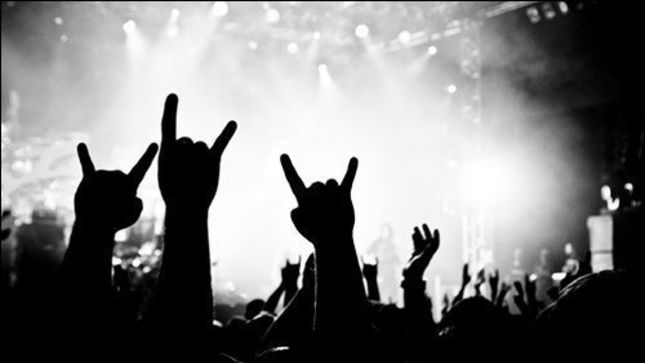 RIVER AREA CONCERTS
(EVENTS are listed below)
(Listed Alphabetically By Venue)
THE RIVER AREA
(Modesto, Ceres, Turlock, Patterson, Ripon, Riverbank, Oakdale)
Gallo Center For the Arts (Modesto): Desperado: An Eagles Tribute 2/2; Manhattan Transfer Meet Take6 2/7; Rain: A Beatles Tribute 2/16; Bill Anderson 2/17; Bonnie Raitt 2/20; Sandi Patty 2/24; The Four Freshman 3/12; Graham Nash 3/25; . GalloArts.org
State Theatre (Modesto): TheState.org
Turlock Community Theatre: Garrison Keillor 1/24; Tower of Power 3/31. TurlockTheatre.org
VisitModesto.com * RiponChamber.org * Riverbank.org * VisitOakdale.com
STOCKTON & DELTA AREA
(Stockton, Lodi, Manteca, Tracy)
Bob Hope Theatre (Stockton): Come Together: A Beatles Tribute 3/4; Zep Live: Led Zeppelin Concert Experience 3/18. StocktonLive.com
Grand Theatre (Tracy): Y&T 1/27; Tommy Castro 2/4. AtTheGrand.org
Lodi Fairgrounds: GrapeFestival.com
Stockton Arena: Harlem Globetrotters 1/19. StocktonLive.com

San Joaquin County Fairgounds: San Joaquin Asparagus Festival 4/21-4/23. SanJoaquinFairgrounds.com
University of Pacific-UOP (Stockton): Pacific.edu

VisitStockton.org * VisitLodi.com
MOTHER LODE & SIERRA FOOTHILLS
(Copperopolis, Sonora, Angels Camp, Murphys, Tuolumne)
Black Oak Casino (Tuolumne): Pam Tillis 2/16. BlackOakCasino.com
Copperopolis Town Square: CopperopolisTownSquare.com
Ironstone Vineyards (Murphys): IronstoneVineyards.com
Jackson Casino: Ace Freeley 2/4; Aaron Lewis 4/22 & 4/23; Art Garfunkel 5/12. JacksonCasino.com
BAY AREA & CENTRAL COAST
(SF, Oakland, San Jose, Livermore, Napa Valley, Berkeley, Santa Cruz, Monterey)
AT&T Park/SF Giants (SF): James Taylor & His All-Star Band w/Bonnie Raitt 7/29. SFGiants.com
Bill Graham Auditorium (SF): Kings of Leon 1/27; BillGrahamCivicAuditorium.com
Davies Symphony Hall (SF): Bill Maher 4/23. ApeConcerts.com
Fillmore (SF): Adam Ant 2/7; Willie Nelson & Family 5/2, 5/3, 5/5, 5/6. TheFillmore.com

Fox Theatre (Oakland): Bill Maher 4/22. ApeConcerts.com

Fox Theatre (Redwood City): Graham Nash Trio 3/31. FoxRWC.com
Great American Music Hall (SF): SlimsPresents.com

Greek Theatre (Berkeley): TheGreekTheatreBerkeley.com

Levi's Stadium/SF 49ers (Santa Clara): Coldplay 10/4. LevisStadium.com 49ers.com

Mountain Winery (Saratoga): MountainWinery.com

Oakland Coliseum/Oracle Arena/Oakland Raiders & Oakland A's: Harlem Globetrotters 1/21; Red Hot Chili Peppers 3/12; Panic! At the Disco 3/25. Coliseum.com Oakland.Athletics.MLB.com

Paramount Theatre (Oakland): Toni Braxton 1/28 (Oct 8 tickets will be honored); Jerry Seinfeld 3/3; . ParamountTheatre.com

Regency Ballroom (SF): TheRegencyBallroom.com

San Jose State Event Center: SJSU.edu

Santa Cruz Beach Boardwalk: Clam Chowder Cook-Off 2/25-2/26. BeachBoardwalk.com
SAP Center/San Jose Sharks (San Jose): Twenty One Pilots 2/10 & 2/11; Bon Jovi 3/1; Blake Shelton 3/10; Ariana Grande 3/27; The Weeknd 4/28; News Kinds, Paula Abdul, Boys II Men 6/4; Roger Waters 6/7; Bruno Mars 7/20; Tim McGraw & Faith Hill 7/29; Neil Diamond: 50th Anniversary Tour 7/30. SAPCenter.com

Shoreline Amphitheater (Mountain View): MountainViewAmphitheater.com
Wente Vineyards (Livermore): WenteVineyards.com
Warfield (SF): Brian Setzer Christmas Rocks 12/24. TheWarfieldTheatre.com

Yoshi's (Oakland): Timothy B. Schmitt 1/19; Pete Escovedo 1/21-1/22; Panco Sanchez 1/27-1/28; Gerald Albright 2/3-2/4; Angie Stone 2/9-2/11Keiko Matsui 2/13-2/14; The Manhattans 2/18-2/19; The Yellowjackets 3/1; Con Funk Shun 3/3-3/4; Dru Hill 310-3/12; Spyro Gyra 3/14-2/15; Daz Band 3/17; Maysa 3/18-3/19; Richard Elliot 3/25; Rachelle Ferrell 3/31-4/2. Yoshis.com
SFGov.org/Visitors * VisitOakland.org * SanJose.org/Events * VisitSantaCruz.com * VisitTriValley.com (Livermore, Pleasanton, Dublin)
SACRAMENTO AREA / NORTHERN CALIFORNIA
(Sacramento, Elk Grove, Lincoln, Auburn, Placerville)
California Musical Theatre (Sac): CaliforniaMusicalTheatre.com
Crest Theatre (Sac): Booker T. Jones 1/20; Angie Stone 2/8; Chris Botti 3/10; Elvin Bishop & Tommy Castro 3/11. CrestSacramento.com
Golden 1 Center (Sac): Twenty One Pilots 2/11; Bon Jovi 2.28; Blake Shelton 3/9; Ariana Grande 3/26; Eric Church 3/30; Lionel Richie w/Mariah Carey 5/2; NKOTB w/Paula Abdul & Boyz II Men 6/3; Roger Waters (Pink Floyd) 6/12; Bruno Mars 7/18; Tim McGraw & Faith Hill 7/28; Neil Diamond 8/2. Golden1Center.com

Sacramento Community Center Theatre: SacramentoCommunityCenterTheater.com
Sacramento Convention Center: Price Is Right Live 1/24. SacramentoConventionCenter.com
Thunder Valley Casino (Lincoln): Thunder From Down Under 1/20-1/21; Actor/Comedian Brad Garrett 1/28; Comedian Adam Corolla 2/3; Midnight Star w/Loose Ends 2/11; Dennis DeYoung 2/17; The Tubes 2/24; Tony Orlando 3/17; Loverboy 3/24; Big Bad Voodoo Daddy 4/28; Legends of Soul 5/13. ThunderValleyResort.com
OldTownAuburnCa.com * VisitAuburnCa.com * ElDoradoCountyFair.com
LAKE TAHOE & RENO
________________________________________________________________________________________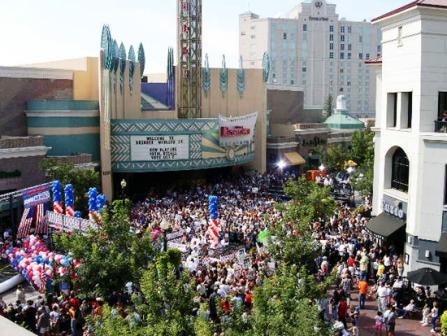 RIVER AREA EVENTS
(For the Central Valley and Sierra Foothills)
(Listed By Date)
Modesto On Ice: 11/19-1/22; Come enjoy an real ice rink in downtown Modesto. It's in the Modesto Center Plaza parking lot, Nov 19 thru Jan 22. The open-air skating rink offers 9-minute skate sessions. Skate rentals are included in the price of admission. Tickets are $12 for adults; $10 for kids. Visit ModestoOnInce.com for more.
2017 Amgen Tour of California (Modesto): Modesto is the Host City for Stage 2 of the annual bicycling tour, May 11-20. Stage 2 will be May 15. Contact the City of Modesto Manager's Office to learn how to voluteer. Visit AmgenTourOfCalifornia.com to learn more about the race.

- Website is managed locally by Threshold Communications, Modesto/Ca. Email us!