Listen for The River's Entertainment Report Wednesday, Thursday and Friday. It features local and Northern California concerts.
Sponsored by Zorch Magazine. ZorchMagazine.com
...AND...
Catch The River's Weekend Events Calendar Friday afternoons.
It features highlights on community events going on around the Central Valley and Sierra foothills.
Sponsored by 209 Magazine. 209Magazine.com
________________________________________________________________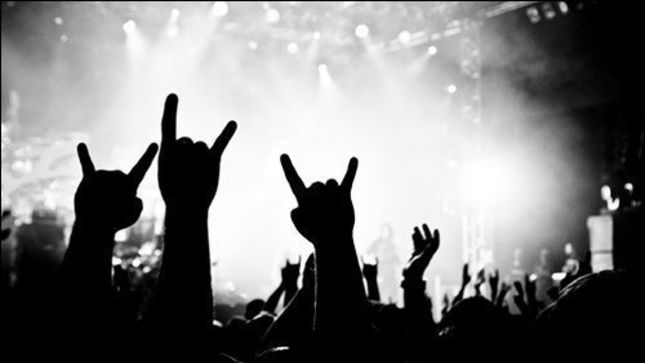 RIVER AREA CONCERTS
(EVENTS are listed below)
(Listed Alphabetically By Venue)
THE RIVER AREA
(Modesto, Ceres, Turlock, Patterson, Ripon, Riverbank, Oakdale)
Gallo Center For the Arts (Modesto): Masters of Soul 3/31 (Listen to win tickets on the River 105.5); Billy Gilman 4/19; Lewis Black 5/5. GalloArts.org
Grace-Ada Park (Modesto): Needham & Sycamore. Earth Day In the Park 4/22; MoBand's Concerts In the Park (June/July). MoBand.org
State Theatre (Modesto): American Graffiti: The Movie 6/3. TheState.org
Turlock Community Theatre: Tower of Power 3/31. TurlockTheatre.org

VisitModesto.com * RiponChamber.org * Riverbank.org * VisitOakdale.com
STOCKTON & DELTA AREA
(Stockton, Lodi, Manteca, Tracy)
Bob Hope Theatre (Stockton): StocktonLive.com
Grand Theatre (Tracy): AtTheGrand.org
Lodi Fairgrounds: GrapeFestival.com
Stockton Arena: Alabama 4/29. StocktonLive.com

San Joaquin County Fairgounds: San Joaquin Asparagus Festival 4/21-4/23. SanJoaquinAsparagusFestival.net
University of Pacific-UOP (Stockton): Pacific.edu

VisitStockton.org * VisitLodi.com
MOTHER LODE & SIERRA FOOTHILLS
(Copperopolis, Sonora, Angels Camp, Murphys, Tuolumne)
Black Oak Casino (Tuolumne): BlackOakCasino.com
Copperopolis Town Square: Spring Fest & Eggapalooza 4/15, 11a-2p. Hot Copper Car Show, 5/6, 8a-4p. CopperopolisTownSquare.com
Ironstone Vineyards (Murphys): Easter Brunch & Egg Hunt, April 16, 10a-1p. $35 for adults, $15 for kids 6-12, 5 and under free. Reservation are required. Toby Keith 6/9; Boston & Joan Jett 6/10; John Mellencamp & EmmyLou Harris 6/17; Moody Blues 6/18; Peter Frampton & Steve Miller 8/13; George Benson & Kenny G 9/9 (Listen to win tickets on The River 105.5) IronstoneVineyards.com
Jackson Casino: Aaron Lewis 4/22 & 4/23; Art Garfunkel 5/12; Blue Oyster Cult 6/10; America 7/12. JacksonCasino.com
BAY AREA & CENTRAL COAST
(SF, Oakland, San Jose, Livermore, Napa Valley, Berkeley, Santa Cruz, Monterey)
AT&T Park/SF Giants (SF): James Taylor & His All-Star Band w/Bonnie Raitt 7/29; Lady Gaga 8/13. SFGiants.com
Bill Graham Auditorium (SF): The Chainsmokers 5/5-5/6; Colossal Clusterfest w/Jerry Seinfeld, Kevin Hart, Bill Burr, Ice Cube 6/2-6/4. BillGrahamCivicAuditorium.com
Davies Symphony Hall (SF): Bill Maher 4/23. ApeConcerts.com
Fillmore (SF): Willie Nelson & Family 5/2, 5/3, 5/5, 5/6. TheFillmore.com

Fox Theatre (Oakland): Bill Maher 4/22. ApeConcerts.com

Fox Theatre (Redwood City): Graham Nash Trio 3/31. FoxRWC.com
Great American Music Hall (SF): SlimsPresents.com

Greek Theatre (Berkeley): Radiohead 4/17-4/18; New Order 4/21; John Legend 5/27; Ryan Adams 6/2; Elvis Costello 6/3; Third Eye Blind 7/23; Jack Johnson 7/26-7/27; Idina Menzel 8/26. TheGreekTheatreBerkeley.com

Levi's Stadium/SF 49ers (Santa Clara): Monster Truck Jam 4/22; U2 w/Mumford & Sons 5/17; Coldplay 10/4. LevisStadium.com 49ers.com

Mountain Winery (Saratoga): 2017 Summer Concert Schedule coming this spring! MountainWinery.com

Oakland Coliseum/Oracle Arena/Oakland Raiders & Oakland A's: Chance The Rapper 4/26; Lionel Richie & Mariah Carey 4/30; Poison & Telsa 6/13; Iron Maiden 7/5; Shawn Mendez 7/11; Green Day 8/5; Depeche Mode 10/10; Bruno Mars 11/3. Coliseum.com Oakland.Athletics.MLB.com

Paramount Theatre (Oakland): ParamountTheatre.com

Regency Ballroom (SF): TheRegencyBallroom.com

San Jose State Event Center: SJSU.edu

Santa Cruz Beach Boardwalk: 2017 Bands On the Beach line-up coming soon. BeachBoardwalk.com
SAP Center/San Jose Sharks (San Jose): The Weeknd 4/28; News Kids, Paula Abdul, Boys II Men 6/4; Roger Waters 6/7; Queen w/Adam Lambert 6/29; Bruno Mars 7/20; Tim McGraw & Faith Hill 7/29; Neil Diamond: 50th Anniversary Tour 7/30. SAPCenter.com

Shoreline Amphitheater (Mountain View): Lady Antebellum 5/27; Brad Paisley 6/17; Train, Natasha Bettingfield & OAR 7/8; Foriegner & Cheap Trick 9/2; Florida-Georgia Line 9/16; Jason Aldean 9/30; Zac Brown 10/27. MountainViewAmphitheater.com
Wente Vineyards (Livermore): Summer concert series announced April 7. WenteVineyards.com
Warfield (SF): TheWarfieldTheatre.com

Yoshi's (Oakland): Rachelle Ferrell 3/31-4/2; Euge Groove 4/8; Lee Ritenour w/Dave Grusin 4/15-4/16; Los Lobos 5/25-5/26; The Yardbirds 5/30-5/31; Mindi Abair 5/15-5/16. Yoshis.com
SFGov.org/Visitors * VisitOakland.org * SanJose.org/Events * VisitSantaCruz.com * VisitTriValley.com (Livermore, Pleasanton, Dublin)
SACRAMENTO AREA / NORTHERN CALIFORNIA
(Sacramento, Elk Grove, Lincoln, Auburn, Placerville)
California Musical Theatre (Sac): CaliforniaMusicalTheatre.com
Crest Theatre (Sac): CrestSacramento.com
Golden 1 Center (Sac): Eric Church 3/30; Lionel Richie w/Mariah Carey 5/2; The Chainsmokers 5/4; NKOTB w/Paula Abdul & Boyz II Men 6/3; Roger Waters (Pink Floyd) 6/12; Bruno Mars 7/18; Tim McGraw & Faith Hill 7/28; Neil Diamond 8/2; Lady Gaga 8/15. Golden1Center.com

Sacramento Community Center Theatre: SacramentoCommunityCenterTheater.com
Sacramento Convention Center: SacramentoConventionCenter.com
Thunder Valley Casino (Lincoln): Big Bad Voodoo Daddy 4/28; Legends of Soul 5/13; George Lopez 6/9; Theresa Caputo: The Long Island Medium 6/24; Huey Lewis & The News w/Greg Kihn 8/11; Rewind Fest: Lost 80s Live w/Berlin, Missing Persons, Wang Chung, Cutting Crew, Pretty Poison, Naked Eyes and more 9/3. ThunderValleyResort.com
OldTownAuburnCa.com * VisitAuburnCa.com * ElDoradoCountyFair.com
________________________________________________________________________________________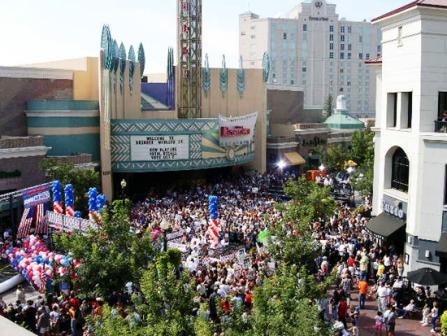 RIVER AREA EVENTS
(For the Central Valley and Sierra Foothills)
(Listed By Date)
21st Annual MJC Plant Sale (Modesto): April 1, starting at 8am. The plant sale offers a variable of trees and bushes, plants and veggies. It all happens inside the MJC Nursery and Greenhouse on the East Campus, on College Avenue. 209/575-6200.
United Cerebral Palsy Sips & Treasures (Modesto): April 1, Vintage Gardens/Redwood Cafe, at Dale & Bangs. The evening includes wine and beer tastings, live music by Neil Buettner, and live and silent auctions. Proceeds benefit UCP. $35 in advance/$40 at the door. SipsAndTreasures.org.
50th Annual Northern California Cherry Blossom Festival (SF): April 8-9 & 15-16, Japantown/SF at Post & Buchanon; martial arts, Japanese dancing and music, food, family fun, and more! SFCherryBlossom.org
Oakdale Rodeo: April 15 & 16; Oakdale Rodeo grounds, on Highway 108 (F Street). OakdaleRodeo.com
2017 San Joaquin Asparagus Festival (Stockton): April 21-24, 10a-8p each day. Tickets are $21-$15, 5 and under free. It's everything asparagus: slaw, chicken bowls, nachos, soup, etc. Last year, they dished out over 10 tons of California-grown asparagus. Live music and more. SanJoaquinAsparagusFestival.net.
2017 Amgen Tour of California (Modesto): Modesto is the Host City for Stage 2 of the annual bicycling tour, May 11-20. Stage 2 will be May 15. Contact the City of Modesto Manager's Office to learn how to volunteer. Visit AmgenTourOfCalifornia.com to learn more about the race.
Love Modesto: April 8, City-wide volunteers are needed to help beautify Modesto. To volunteer or learn more, visit LoveModesto.com.
Relay For LIfe (Modesto): April 14; Modesto High School, starting at 4pm. This anti-cancer project includes relays and more for those who get involved to make a difference. Sign up today by calling 209/914-6020.
Earth Day In the Park (Modesto): April 22, Grace-Ada Park, 10-a-4p; free admission. Family-friendly, eco-friendly fun and games, literature, food and music. 209/577-5495.
2017 Taste of Calaveras (Murphys): At Ironstone Vineyards, April 22, 12p-4p. Come taste the fine wines and cuisine of Calaveras County at a new location this year, and hosted by the Angels Camp Business Association. 21 and older. $50 a person. AngelsCampBusiness.com
Zip & Sip (Vallencito/Calaveras County): May 5-7, at Moaning Cavern Adventure Park, Vallencito, near Angels Camp. Soar above the countryside on a 1500-feet high zip line, then sit back and relax at 5 different wineries in Calaveras County. $50 Zip & Sip package. CavernTours.com
March For Babies (Modesto): May 6, Gallo Center downtown. A fun social event to raise awareness for healthier babies. Build a team with family or co-workers, and join everyone for this amazing and worthy charity event. MarchForbabies.org
Walk A Mile In Her Shoes (Modesto): April 29, in front of Gallo Center for the Arts, downtown. A chance for men to raise awareness about domestic violence against women. Slip on the pumps or high-heels, and walk a mile! HavenWalkAMile.org.
North Modesto Kiwanis Chicken A Go-Go: May 7, 11a-5p; Davis Park parking lot at Rumble & College. The famous Chicken BBQ is back! Enjoy deliciously BBQ'd chicken with beans, salad and a roll. Drive-thru pick-up service is available. Tickets are on sale now at 209/526-5588, or contact the Modesto North Kiwanis.
6th Annual Corks & Forks (Modesto): May 11, 5:30p-8:30p, Howard Training Center at 1424 Stonum Road. The event includes fine wine tasting from local wine growers, and delicious appetizers. Over 21 only! $40 per person in advance only. All proceeds benefit the many programs of HTC. For tickets, visit HowardTraingingCenter.com
6th Annnual Ride For Mom (Modesto): 5/13 at Johansen High School starting at 7am. Cyclists can choose from a 10-, 35-, or 77-mile bike course through scenic parts of the Central Valley. Ride For Mom is about making better lifestyle and health choices. Sign up yourself and friends by going to RideForMom.com.
White Party in the Vineyards (Livermore): May 28 from 1p-6p at Wente Vineyards. A celebration of Nat'l Chardonnay Day. Live music, delicious bites, and plenty of white wine! Be sure to wear white! $65 at WenteVineyards.com.
36th Annual Scottish Highland Games & Gathering of the Clans (Modesto): June 3; Tuolumne River Regional Park, 9-5. Championship Athletic games, Celtic dancing and music, food and family fun. Adultds and kids can also play the games. Tickets are $15 for adults, free for kids 10 and under. StAndrewsSociety.org
Sacramento Pride: June 3 at the Capital Mall. SacramentoPride.org
Fresno Rainbow Pride: June 3. FresnoRainbowPride.com
Modesto Pride: June 17; Pride In the Park at Grace-Ada Park. MoPride.org
San Francisco Pride Parade: June 24 & 25. SFPride.org
GRAFFITI EVENTS
12th Annual Graffiti Classic Car Show (Modesto): 6/4; McHenry Village, 9a-3p; presented by the Modesto Area Street Rod Assoc. Enjoy live 50s music from The Hot rods Band, along with food and drinks, raffles and more to benefit local charities. Free admission. ModestoASRA.com
Mid-Valley Chevy Club's Park N Shines: 6/5-6/8 (Mo-Thu). Classic Cars and more on display at various locations. Monday: American Chevy on McHenry. Tuesday: Vintage Faire Mall. Wednesday: Downtown Modesto. Thursday: Cool Hand Luke's (Riverbank). Park N Shines are free and run from 5p-8p. MidValleyChevy.com
MAIN EVENT #1 - American Graffiti Classic Car Cruise (Modesto): Friday, June 9 starting at 6:30 downtown.

MAIN EVENT #2 - American Graffiti Car Show & Festival (Modesto): June 10-11; Modesto Muni Golf Course on Tuolumne Blvd, starting at 9am. Presented by North Modesto Kiwanis, expect all of the fun and music of Graffiti Fest! Tons of classic cars and hot rods, all-day music and food. Proceeds benefit local charities. Tickets are available only the gate. $12 for adults, 10 and under free. LISTEN TO THE RIVER 105.5 TO SCORE FREE TICKETS! AmericanGraffitiFestival.com
24th Annual Back To Graffiti (Modesto): 6/24 at The Fruityard Restaurant (Yosemite & Geer). This is the longest running classic car show in Modesto, celebrating George Lucas' American Graffiti. Free to spectators; $35 to enter your classic car. 209/577-3093
10th Annual Rod & Custom Car Show (Modesto): 6/25, 9am, at Modesto's Elk's Lodge, 645 Charity Way. Classic cars, hot rods, food and drink. Free admission; entry for classic cars on display. Call Jerry for more at 209/529-0366.
STATE & COUNTY FAIRS
2017 Calaveras County Fair & Jumping Frog Jubilee (Angels Camp): May 18-21, Calaveras County Fairgrounds. Tickets: $37 adults; $24 kids 6-12; 5 and under free. FrogTown.org
2017 Merced County Fair: June 7-June 11. Concerts & Entertainment: Michael Jackson: The Experience, 6/7; John Michael Montgomery 6/8; War 6/9. MercedCountyFair.com
2017 San Joaquin County Fair (Stockton): June 14-18. SanJoaquinFairgrounds.com
2017 Stanislaus County Fair (Turlock): Dennis Quaid & The Sharks; Morris Day & The Time; Good Charlotte; 38 Special. June 14-23. StanCoFair.com
2017 Alameda County Fair (Pleasonton): June 16-July 9. AlamedaCountyFair.com
2017 California State Fair (Sacramento): July 14-July 30. CaStateFair.org
NOR-CAL WINE FESTIVALS

Lodi Food & Wine Festival: April 1; 2p-6p. $60-$65. GrapeFestival.com
Livermore Wine Country Festival: May 6 & 7. LivermoreDowntown.com

Zin-Fest (Lodi): May 19-21. ZinFest.com
Monterey Wine Festival: June 8-10. MontereyWine.com
Riverbank Cheese & Wine Expo: Oct 14 & 15. RiverbankCheeseAndWine.org

- Website is managed locally by Threshold Communications, Modesto/Ca. Email us!