Listen for The River's Entertainment Report Wednesday, Thursday and Friday. It features local and Northern California concerts.
Sponsored by Zorch Magazine. ZorchMagazine.com
...AND...
Catch The River's Weekend Events Calendar Friday afternoons.
It has highlights on events in the Central Valley and Sierra foothills.
Sponsored by 209 Magazine. 209Magazine.com
________________________________________________________________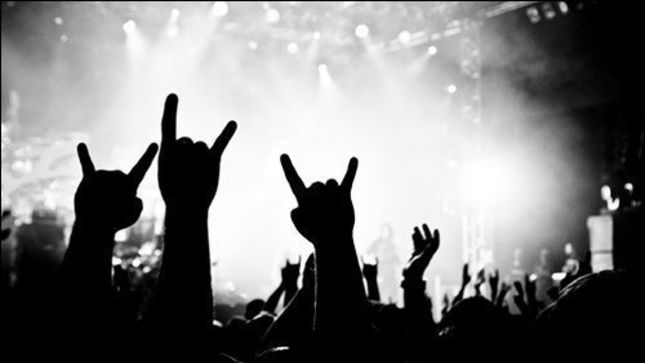 RIVER AREA CONCERTS
(EVENTS are listed below)
(Listed Alphabetically By Venue)
MODESTO AREA

(Modesto, Ceres, Turlock, Patterson, Ripon, Riverbank, Oakdale)
Fruit Yard Amphitheatre (Modesto): FruitYardEvents.com
Gallo Center For the Arts (Modesto): Steven Curtis Champman 9/13; 5th Dimension 9/14; Ron White 9/15; Herb Alpert & Lani Hall 9/16; Beach Boys 9/17; Big Bad Voodoo Daddy 9/20; Burt Bacharach 9/22; Boz Scaggs 9/23; Kenny G 9/27; Kingston Trio 9/28; Rodney Crowell 10/3; The Simon & Garfunkel Story 10/4; Gabriel Iglesias 10/14; Ronnie Spector & The Ronettes 10/20; Five For Fighting 10/24; Three Dog Night 10/27; Four Tops 11/1; Bill Engvall 11/3; Jim Messina 11/4; Paula Abdul 11/6; 98 Degrees at Christmas 11/15; Brian Setzer Orchestra 12/20; Dave Koz & Friends Christmas 12/21; Pricilla Presley 1/11; Itzhak Perlman 1/12; Pablo Cruise 1/18; Tracy Byrd 2/6; CeCe Winans 2/8; Don Felder (Eagles) 3/16. GalloArts.org
Grace-Ada Park/Mancini Bowl (Modesto): Needham & Sycamore (See Events section for more).
John Thurman Field (Modesto): Home of the Modesto Nuts!
Municipal Golf Course (Modesto): Tuolumne Blvd, near Highway 99. Home of American Graffiti Car Show & Festival.
Music In the Plaza (Modesto): 10th Street Plaza, next to Fuzio's. Free live music Friday nights at 7pm. Mondo Live 9/14; Patti Castillo-Davis Band 9/21; Threshold 9/28. VisitModesto.com
State Theatre (Modesto): TheState.org
Turlock Community Theatre: TurlockTheatre.org
Whitmore Park (Ceres): Whitmore Park (Third & North). CeresChamber.com

VisitModesto.com * RiponChamber.org * Riverbank.org * VisitOakdale.com
STOCKTON & DELTA AREA
(Stockton, Lodi, Manteca, Tracy)
Banner Island Ballpark (Stockton): Home of the Stockton Ports!
Bob Hope Theatre (Stockton): Magic Men Live! 9/19; Joe Bonamassa 11/25. StocktonLive.com
Grand Theatre (Tracy): Montgomery Gentry 9/14; Boots, Brews & BBQs 9/14; .38 Special 9/28; War 11/2; Big Bad Voodoo Daddy 12/2; Y&T 1/25. AtTheGrand.org
Lodi Fairgrounds: Lodi Grape Fest & Harvest Festival 9/13-9/16. GrapeFestival.com
Stockton Arena (Stockton Heat): StocktonLive.com

San Joaquin County Fairgounds: SanJoaquinFairgrounds.com
University of Pacific-UOP (Stockton): Pacific.edu

Windmill Cove Bar & Grill (Stockton): WindmillCoveBar.com
VisitStockton.org * VisitLodi.com
MOTHER LODE & SIERRA FOOTHILLS
(Copperopolis, Sonora, Angels Camp, Murphys, Tuolumne)
Black Oak Casino (Tuolumne): RBRM - Ronnie, Bobby, Ricky & Mike (New Edition) 9/9; Tommy Castro & The Painkillers 10/4-10/5. BlackOakCasino.com
Copperopolis Town Square: Saturday Night Concert Series: Dakota Crossing 9/15, Life In the Fast Lane 9/22, Blue Collar Men 9/29. Concert are free and start at 7pm Saturday nights. Fall Fest 10/20; Trick or Treat Street 10/31; Annual Tree Lighting 11/11; Holiday Celebration 1123. CopperopolisTownSquare.com
Helwig Winery (Plymouth): Guess Who 9/29. Helwig Winery is located in Amador Country, a few miles north of Jackson. The outdoor amphitheatre overlooks The Shenandoah Valley. Events at Helwig include monthly concerts, weddings, wine tastings, and smaller intimate concerts Friday nights. HelwigWinery.com
Ironstone Amphitheatre (Murphys): Culture Club/B-52's/ Tom Bailey of Thompson Twins 9/16 (LISTEN TO WIN FREE TICKETS). IronstoneAmphitheatre.net
Ironstone Vineyards (Murphys): Concours d'Elegance 9/22. IronstoneVineyards.com
Jackson Casino: Styx 9/17; Aaron Lewis (Sold Out) 9/28-9/29; En Vogue 10/5; Bee Gees Gold 12/7; Queensryche 12/20; Amador Wedding Faire 1/27. JacksonCasino.com
BAY AREA & CENTRAL COAST
(SF, Oakland, San Jose, Livermore, Napa Valley, Berkeley, Santa Cruz, Monterey)
AT&T Park (SF Giants) (SF): Eagles & Zac Brown Band 9/20; Journey/Def Leppard/Foreigner 9/21. SFGiants.com
Bill Graham Amphitheatre ( SF): Lenny Kravitz 10/4; Nine Inch Nails w/The Jesus & Mary Chain 12/3-12/4. ApeConcerts.com
City National Civic Center (San Jose): Ringo Starr & His All-Starrs (Colin Hay, Steve Lukather, Gregg Rolie) 9/28; Styx 10/2; America w/Don Felder 10/4; 98 Degrees at Christmas 1114; Il Divo 12/14; Dave Koz & Friends Christmas 12/19. SanJoseTheaters.org
Concord Pavilion (Concord): ConcordPav.com

Davies Symphony Hall (SF): Neil deGrasse Tyson 9/24; Vanessa Williams 12/7-12/8. ApeConcerts.com
Fillmore (SF): Macy Gray 9/12; Lisa Stansfield 10/26; Goo Goo Dolls 11/6; Dweezil Zappa 12/6. TheFillmore.com

Fox Theatre (Oakland): Pat Metheny 10/25; Van Morrison 11/14 -15; Joan Baez 11/17-18; James Bay 3/27/19. ApeConcerts.com

Fox Theatre (Redwood City): FoxRWC.com
Great American Music Hall/Slim's (SF): SlimsPresents.com

Greek Theatre (Berkeley): Jason Mraz 9/13; Ben Howard 9/28; James Bay 10/11; Yo-Yo Ma 10/28; . TheGreekTheatreBerkeley.com

Levi's Stadium (SF 49ers) (Santa Clara): Beyonce & Jay-Z 9/29. LevisStadium.com 49ers.com

Masonic Center (SF): Korn 9/12; Sting & Shaggy 10/8; Patton Oswalt 10/13; Simple Minds 10/25; Troye Sivan 11/1-11/2; Joan Baez 11/15; AC2 w/Anderson Cooper and Andy Cohen 11/30; Elvis Costello 12/1; Echo & The Bunnymen 12/3; Theivery Corp 12/30-12/31; Kasey Musgraves 2/16/19. SFMasonic.com
Mountain Winery (Saratoga): Lyle Lovett 9/12; Craig Ferguson 9/13; Daughtry 9/14; OAR/Matt Nathanson 9/15; Beach Boys 9/16; Culture Club/B-52's 9/18-9/19; Boz Scaggs 9/20; Norah Jones 9.21; Cheap Trick/Ann Wilson of Heart 9/22; 90's House Party f/Vanilla Ice, Coolio, Kid n Play, Young MC 9/23; Alanis Morisette 9/28; A Conversation w/Linda Ronstadt 9/29; Third Eye Blind 10/12. MountainWinery.com

Oakland Coliseum/Oracle Arena (Oakland A's/ Oakland Raiders/Golden State Warriors): Childish Gambino 9/27; Phil Collins 10/25; Twenty-One Pilots 11/11; Kevin Hart 11/17; Fleetwood Mac 11/25; Trans-Siberian Orch 11/28; Justin Timberlake 12/5; Elton John 1/18; Panic! At the Disco 2/19; Carrie Underwood 5/16; Shawn Mendes 7/13/19. Coliseum.com Oakland.Athletics.MLB.com

Palace of Fine Arts (SF): Lindsey Buckingham 10/9; Jesse Cook 10/11. PalaceOfFineArts.org
Paramount Theatre (Oakland): Carol Burnett 10/18; Christina Aguilera w/Big Boi 10/22; Maxwell 11/8-11/9; Straight No Chaser 12/29. ParamountTheatre.com

Regency Ballroom (SF): TheRegencyBallroom.com
Ritz (San Jose): TheRitzSanJose.com
San Jose State Event Center: SJSU.edu

Santa Cruz Beach Boardwalk: Bites & Brews 9/29. BeachBoardwalk.com
SAP Center (San Jose Sharks) (San Jose): Foo Fighters 9/12; Fall Out Boy 9/30; Nicki Minaj 11/16; Fleetwood Mac 11/21; Elton John 1/19/19; P!nk 4/17/19. SAPCenter.com

Shoreline Amphitheater (Mountain View): Evanescence 9/5; Dave Matthews Band 9/8; Lauryn Hill 9/20; Jason Aldean 9/28; Deep Purple & Judas Priest 9/29; Dierks Bentley 10/5; Ozzy Osbourne 10/6. MountainViewAmphitheater.com
Wente Vineyards (Livermore): Bad Company 9/26. WenteVineyards.com
Warfield (SF): Jessie J w/Ro James 10/1; Blues Traveler 11/15; Good Charlotte 11/20; TheWarfieldTheatre.com

Yoshi's (Oakland): The Stylistics 9/10-9/12; Maysa 9/14-9/15; John Waite 9/16; Rick Bruan 9/27; Eric Darius 9/29; Guess who 9/30; Mindi Abair 10/4; The Manhattans 10/11-10/12; JD Souther 10/16; Basia (SOLD OUT) 10/18; Hiroshima 10/19-10/21; Paula Cole 11/8; Will Downing 11/14-11/15; Arturo Sandoval 11/16-11/18; The Spinners 11/23-11/25; Norman Brown's Joyous Christmas 12/1-12/3; Bob James 12/6; David Benoit 12/7-12/8; Brian Culbertson 12/30-12/31. Yoshis.com
SFGov.org/Visitors * VisitOakland.org * SanJose.org/Events * VisitSantaCruz.com * VisitTriValley.com (Livermore, Pleasanton, Dublin)
SACRAMENTO AREA / NORTHERN CALIFORNIA
(Sacramento, Elk Grove, Lincoln, Auburn, Placerville)
Cal Expo (Sacramento Republic FC) (Sac): (Papa Murphy's Park) 1600 Exposition Blvd. Enchanting Bridal Show 9/16. CalExpo.com PapaMurphysPark.com
Crest Theatre (Sacramento): Kenny Wayne Shepherd Band 9/14; Alan Parsons Project 9/16; Graham Nash 10/5; Basia 10/15; Pat Metheny 10/24; Manhattan Transfer 12/18. CrestSacramento.com
Golden 1 Center (Sacramento Kings) (Sac): Eagles 9/18; Journey/Def Leppard 10/4; Thomas Rhett w/Brett Young & Midland 10/27; Disney On Ice: 100 Years 11/1-11/4; Kevin Hart 11/16; Nicki Minaj & Future 11/17; Justin Timberlake 11/18; Fleetwood Mac 11/23; Metalica 12/7; Elton John 1/16/19; Panic! At the Disco 2/20/19; P!nk 4/10/19; Shawn Mendes 7/11. Golden1Center.com
Raley Field (Sac): Home of the Sacramento River Cats! RaleyField.com
Sacramento Community Center Theatre: Boz Scaggs 9/13. SacramentoCommunityCenterTheater.com
Thunder Valley Casino (Lincoln): Billy Idol 9/14; Cheap Trick/Ann Wilson of Heart 9/21; Tesla 9/22. ThunderValleyResort.com
OldTownAuburnCa.com * VisitAuburnCa.com * ElDoradoCountyFair.com
FRESNO AREA (Fresno, Merced, Clovis, Madera)
Tower Theatre (Fresno): Chuck Negron of Three Dog Night 9/15; Mindi Abair 10/5; Graham Nash 10/10; Basia 10/16; Travis Tritt 11/6; Ed Asner 11/9. TowerTheatreFresno.com
Save Mart Center (Fresno): Fleetwood Mac 12/6; Metalica 12/9; Elton John 1/15/19; P!nk 4/15/19; Jeff Dunham 4/28/19. SaveMartCenter.com
RENO/TAHOE AREA (Reno, Tahoe, Sparks, Stateline)

Atlantis Casino (Reno): AltantisCasino.com
Grand Sierra (Reno): Craig Ferguson 9/15; Skid Row & Warrant 9/29; Garbage 10/2; Simple Minds 10/20; Diana Krall 11/2; Brian Wilson 12/23. GrandSierraResort.com

Harvey's (Stateline): Dave Matthews Band 9/7. ApeConcerts.com
Nugget Casino (Reno): Jerry Lee Lewis 10/17; Gary Allan 10/24. NuggetCasinoResort.com

Silver Legancy (Reno): Josh Turner 9/7; Jason Mraz 9/11; Foreigner 9/22; Culture Club & B52's 9/22; Cheech & Chong 10/12; Celtic Thunder 11/9; 98 Degrees at Christmas 11/10. SilverLegacyReno.com

________________________________________________________________________________________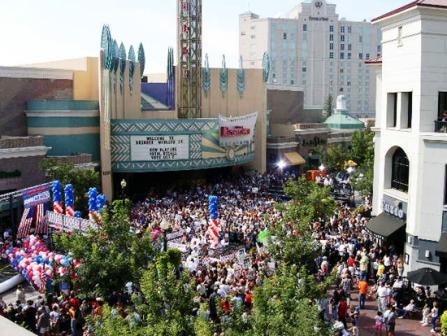 RIVER AREA EVENTS
(For the Central Valley - Sierra Foothills - Bay Area)
(Listed By Date)

Edible Extravaganza (Modesto): Thursday, 9/6, starting at 5pm at the Modesto Center Plaza. Edible Extravaganza includes a variety of sample foods and drink from local restaurants, grocers, bakers, caterers, and wine. Over 60 of Modesto's best food and drink purveyors. All proceeds benefit the Center For Human Services. $50 pre-sale/$55 at the door. $100 VIP. CenterForHumanServices.org
Walk To End Alzheimer's (Modesto): Sat, 9/8, 8am; Grace-Ada Park. Walk to End Alz is a national charity event that raised funds for Alzheimer's research, care and support. Walk solo, or get a team together. Sign up today at act.ALZ.org/Modesto2018
Patriot Memorial Dinner (Modesto): Sat, 9/8, 6pm, Stanislaus Veteran's Center, 3500 Coffee Road. Paying tribute to first responders and victims' families of 9/11. Keynote Speaker is Chief Kastros who lead a team at Ground Zero for 11 days. Also in attendance will be local first responders who deployed to NYC. A delicious NY Steak dinner is included. Tickets are limited. $40; tables of 8 are $300. Call 209-343-6292, or go to VetsFoundation.org
Greek Food Festival (Modesto): Sat & Sun, 9/15 & 9/16. Greek Orthodox Church, 313 Tokay Ave. Enjoy authentic Greek food, music and dancing, pastries, coffee, and tours of the beautiful frescos inside the church. Noon-9p Sat, 11a-7p Sun. GOAnnunciation.org
Pride In the Park (Modesto): 9/22, 1pm, John Thurman Field. Pride In the Park celebrates the LGTBQ community with live music, arts & crafts, live entertainment, community resources, shopping, and plenty of family fun. Brought to you by MoPride, free admission. 209-284-0999.
Community Brunch (Modesto): 9/23, 10a-2p; Modesto Center Plaza. The Community Brunch teams local chefs with charities to help raise funds. Charities benefiting include the Salvation Army, Police Activities League, Without Permission, Society for Disabilities, and Education Foundation. Menu includes omelets, crepes, waffles, shrimp cocktail, potatoes and much more. $50 tickets are available at TheCommunityBrunch.com.
- KRVR.com is managed locally by Threshold Communications, Modesto,Ca. Email us!