Listen for The River's Entertainment Report Wednesday, Thursday and Friday. It features local and Northern California concerts.
Sponsored by Zorch Magazine. ZorchMagazine.com
...AND...
Catch The River's Weekend Events Calendar Friday afternoons.
It has highlights on events in the Central Valley and Sierra foothills.
Sponsored by 209 Magazine. 209Magazine.com
________________________________________________________________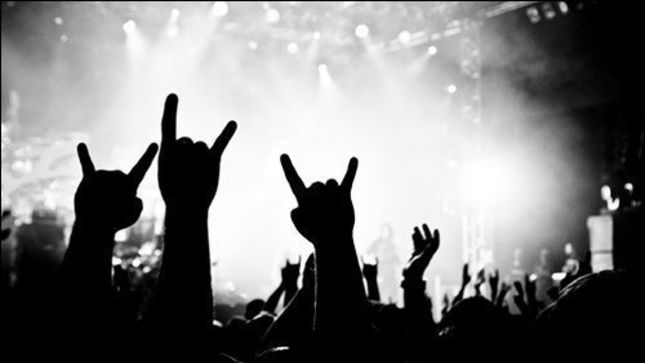 RIVER AREA CONCERTS
(EVENTS are listed below)
(Listed Alphabetically By Venue)
MODESTO AREA

(Modesto, Ceres, Turlock, Patterson, Ripon, Riverbank, Oakdale)
Fruit Yard Amphitheatre (Modesto): Willie nelson 5/8; Frankie Valli & The 4 Seasons 6/14. The FruitYardEvents.com

Gallo Center For the Arts (Modesto): Blues Brothers Revue 3/21; Tyler Henry: Hollywood Medium 3/28; Brian Regan 4/3; BYU Singers 5/8; The Platters 6/1; RAIN: A Beatles Tribute 6/4; Lee Rocker (Stray Cats bassist) 6/8; . GalloArts.org
Grace-Ada Park/Mancini Bowl (Modesto): Needham & Sycamore. MoBand's Concerts In the Park 6/6-7/11. Schedule coming soon!

John Thurman Field (Modesto): Home of the Modesto Nuts!
Municipal Golf Course (Modesto): Tuolumne Blvd, near Highway 99. Home of American Graffiti Car Show & Festival.
Music In the Plaza (Modesto): 10th Street Plaza, next to Fuzio's. This summer concert series returns in 2019. VisitModesto.com
Stanislaus Co. Fairgrounds (Turlock): Stan County Fair 7/12-7/21 (Music: Marshall Tucker Band; Maddie & Tae; TLC, Clay Walker; more to come). StanCoFair.com
State Theatre (Modesto): Comedian Greg Hahn 3/23; Science On Screen with Livermore Labs - Science and a movie series: Awakenings 3/16; The Fault In Our Stars 3/23; Inside Out 4/6; Adam 4/13; David Archuleta 4/12. TheState.org
Turlock Community Theatre: Dwight Yoakam 5/9. TurlockTheatre.org
Whitmore Park (Ceres): Whitmore Park (Third & North). CeresChamber.com

VisitModesto.com * RiponChamber.org * Riverbank.org * VisitOakdale.com
STOCKTON & DELTA AREA
(Stockton, Lodi, Manteca, Tracy)
Banner Island Ballpark (Stockton): Home of the Stockton Ports!
Bob Hope Theatre (Stockton): George Lopez 3/23; Tom Jones 4/26. Three Dog Night 6/13. StocktonLive.com
Grand Theatre (Tracy): AtTheGrand.org
Lodi Fairgrounds: Lodi Wine & Food Fest 3/30; Lodi Beer Fest and BBQ 4/27; Lodi Grape Festival (TBA). GrapeFestival.com
Stockton Arena (Stockton Heat): StocktonLive.com

San Joaquin Co. Fairgounds: Asparagus Fest 2019 (see Events section below) 4/12-4/14; San Joaquin Fair 6/12-6/16. SanJoaquinFairgrounds.com
University of Pacific-UOP (Stockton): Pacific.edu

Windmill Cove Bar & Grill (Stockton): WindmillCoveBar.com
VisitStockton.org * VisitLodi.com
MOTHER LODE & SIERRA FOOTHILLS
(Copperopolis, Sonora, Angels Camp, Murphys, Tuolumne)
Black Oak Casino (Tuolumne): Midland 5/25; Sublime with Rome 6/20; Pat Benatar & Melissa Ethridge 7/21; Bush 8/9; Peter Frampton 10/6. BlackOakCasino.com
Copperopolis Town Square: Chili Cook-off 3/23; Eastr Celebration 4/20; Hot Copper Car Show 5/4. CopperopolisTownSquare.com
Helwig Winery (Plymouth): Mother's Day Brunch 5/12; Mickey Dolenz (The Monkees) 6/29; Kenny Metcalf as Elton 7/20; Pablo Cruise 8/10; Legends of Country Rock: Poco, Firefall, Pure Prairie League 8/24; Atlanta Rhythm Section 9/28. Helwig Winery is located in Amador Country, a few miles north of Jackson. HelwigWinery.com
Ironstone Amphitheatre (Murphys): Don Felder/LRB/Firefall/Ambrosia 6/22; Ziggy Marley & Friends 6/28; Old Dominion 7/24; Hank Williams, Jr 8/4. IronstoneAmphitheatre.net
Ironstone Vineyards (Murphys): RJSD Motorshow to benefit the Cancer Patient Support Fund 4/13; Breakfast with the Eastre Bunny 4/21; Tastes of Calaveras 4/27; An Evening with Laurel & Hardy (classic film) 5/3; Mother's Day Brunch 5/12; Throw Down In the Vineyards 6/1; Independence Day Party & Fireworks 7/6; Concours d'Elegance 9/28; Quilter's Faire 10/11-10/13. IronstoneVineyards.com
Jackson Casino: Vince Neil (Motley Crue) 3/22; Alan Parsons 4/7; Great White & Vixen 4/13; Robin Trower 5/12; Arenel Pineda (Journey) 5/19; Slaughter & Kix 7/19. JacksonCasino.com
BAY AREA & CENTRAL COAST
(SF, Oakland, San Jose, Livermore, Napa Valley, Berkeley, Santa Cruz, Monterey)
Alameda Co. Fairgrounds (Pleasanton): Alameda Co. Fair 6/14-7/7 (Trace Atkins 7/3). Fireworks show after each concert. AlamedaCountyFair.com
Bill Graham Amphitheatre (SF): The 1975 4/22-4/23; Third Eye Blind w/Jimmy Eat World, Ra Ra Riot 6/15; Cluster-Fest (comedy show) f/John Mulaney, Patton Oswalt, The Roots and many others 6/21-6/23. ApeConcerts.com
City National Civic Center (San Jose): Aziz Ansari 3/24; Dr. Neil deGrasse Tyson 3/26; Tyler Henry: Hollywood Medium 3/27; Brett Young 3/28; Chicago 7/23. SanJoseTheaters.org
Concord Pavilion (Concord): Sammy Hagar 4/20; Florence & The Machine 5/15; For King & Country 6/7; Heart/Joan Jett/Elle King 9/6; Breaking Benjamin 9/18; Peter Frampton 10/12. ConcordPav.com

Davies Symphony Hall (SF): ApeConcerts.com
Fillmore (SF): Y&T 4/6; Robin Trower 5/10. TheFillmore.com

Fox Theatre (Oakland): James Bay 3/27; Little Feat 5/28; Tower of Power 8/24; Bryan Ferry 8/31; King Crimson 9/5-9/6; Diana Krall 9/21; Steve Hacket (Genesis/Yes) 10/20. ApeConcerts.com

Fox Theatre (Redwood City): Keb Mo 5/10. FoxRWC.com
Golden Gate Park (SF): Outside Lands Music Festival 8/9-/811. 2019 line-up coming soon. SFOutsideLands.com
Great American Music Hall/Slim's (SF): SlimsPresents.com

Greek Theatre (Berkeley): Weird Al Yankovic 8/9; Mark Knofler (Dire Straits) 9/18; Van Morrison 10/4. TheGreekTheatreBerkeley.com

Levi's Stadium (SF 49ers) (Santa Clara): Monster Truck Jam 4/13; The Rolling Stones 5/18. LevisStadium.com 49ers.com

Masonic Center (SF): Brian Regan 4/6; Buddy Guy 4/13; Jim Gaffingan 5/30-31; Chelsea Handler 6/1; Imogen Heap 6/8; Dido 6/26; Comedienne Ali Wong 12/21-23 and 12/26-12/29. SFMasonic.com
Monterey Co. Fairgrounds: Monterey Co. Fair 8/29-9/2. MontereyCountyFair.com
Mountain Winery (Saratoga): Concert line-up coming in the spring. MountainWinery.com

Oakland Coliseum/Oracle Arena (Oakland A's/ Oakland Raiders/Golden State Warriors): Michael Buble 4/3; Weezer & Pixies 4/10; Snoop Dogg, E-40, Too Short and others 4/19; Pentatonix 5/11; Carrie Underwood 5/16; Shawn Mendes 7/13-7/14; Iron Maiden 9/10; KISS 9/16. Coliseum.com Oakland.Athletics.MLB.
Oracle Park (SF GIants) (SF): (formerly AT&T Park) (Oakland Raiders will play 2019 season here) SFGiants.com
Palace of Fine Arts (SF): Steven Wright 4/12; Todd Rundgren 5/12-5/13. PalaceOfFineArts.org
Paramount Theatre (Oakland): JB Smoove 4/6; Kansas 4/10; John Mellencamp 4/25. ParamountTheatre.com

Regency Ballroom (SF): Hunter Hayes 5/23; The Cult 6/12. TheRegencyBallroom.com
Ritz (San Jose): TheRitzSanJose.com
San Jose State Event Center: SJSU.edu

Santa Cruz Beach Boardwalk: BeachBoardwalk.com
SAP Center (San Jose Sharks) (San Jose): P!nk 4/17; Ariana Grande 5/2; New Kids On the Block 5/29; Jeff Lynne's ELO 6/24; Paul McCartney 7/10; Queen/Adam Lambert 7/14; Hugh Jackman 7/17; Backstreet Boys 8/4. SAPCenter.com

Shoreline Amphitheater (Mountain View): Brad Paisley & Friends 6/7; Train/Goo Goo Dolls/Allen Stone 6/15; Wu-Tang Clan 6/22; Santana & The Doobie Brothers 6/26; Hootie & the Blowfish 6/29; Vans Warped Tour 7/20-7/21; Rascal Flatts 7/25; Ozzie Osbourne 7/27; Chris Young & Chris Janson 8/8; Luke Bryan & Friends 8/24; Korn & Alice In Chains 9/4; Zac Brown band 9/20; Georgia-Florida Line 9/27. MountainViewAmphitheater.com
Treasure Island (SF): Treasure Island Music Festival. 2019 details to come.
Wente Vineyards (Livermore): 2019 concert line-up coming in the spring. WenteVineyards.com
Warfield (SF): Snow Patrol 5/20. TheWarfieldTheatre.com

Yoshi's (Oakland): Judy Collins 3/24 (sold out) & 3/25 (sold out); Howard Jones 3/26-3/27; Elvin Bishop 3/31; Loose Ends 4/5-4/6; Lee ritenour & Dave Grusin 4/12-4/13; Average White Band 4/22-4/23; Keiko Matsui 4/24-4/25; Oleta Adams 4/25; Dazz Band 4/27; Kenny G 5/2-5/5; Kingston Trio 5/15; The 5th Dimension 5/19; Spyro Gyra 5/24; Herb Alpert & Lani Hall 6/10-6/12. Yoshis.com
SFGov.org/Visitors * VisitOakland.org * SanJose.org/Events * VisitSantaCruz.com * VisitTriValley.com (Livermore, Pleasanton, Dublin)
SACRAMENTO AREA / NORTHERN CALIFORNIA
(Sacramento, Elk Grove, Lincoln, Auburn, Placerville)
Cal Expo (Sacramento Republic FC) (Sac): (Papa Murphy's Park) 1600 Exposition Blvd. California State Fair 7/12-28. CalExpo.com PapaMurphysPark.com
Crest Theatre (Sacramento): Buddy Guy 4/14; Rosanne Cash 5/11; Colin Haye (Men At Work) 5/17; Kingston Trio 5/18; Sons of Champlin 5/24; Elvin Bishop & Tommy Castro 5/25; John Mayall 6/25; Dwight Yoakan 7/5; Steve Hackett (Genesis/Yes) 10/19. CrestSacramento.com
Golden 1 Center (Sacramento Kings) (Sac): Weezer & Pixies 4/9; P!nk 4/10/19; Ariana Grande 5/3; Carrie Underwood 5/14; New Kids On the Block 5/30; Andrea Bocelli 6/15; Jeff Lynne & ELO 6/22; Michael Buble 7/10; Shawn Mendes 7/11; Ozzy Osbourne 7/18; Backstreet Boys 8/11; Dave Matthews Band 9/8; Iron Maiden 9/9; Chainsmokers 12/1; . Golden1Center.com
Raley Field (River Cats Baseball) (Sac): BrewFest 2019 5/17. RaleyField.com
Sacramento Community Center Theatre: SacramentoCommunityCenterTheater.com
Thunder Valley Casino (Lincoln): Loverboy 3/29; Y&T 4/19; Adam Corolla 4/26; Legends of Motown 5/28; Price Is Right Live 5/31-6/1; Bad Company 6/7; Foreigner 6/14; Ron White 6/22; Styx & Night Ranger 7/27; Super Soul Fest w/O'Jays, Whispers, and more 8/3; REO Speedwagon & Warrant 8/16; Marie & The Osmonds 8/17; Outlaws & Renegades w/Travis Tritt & Charlie Daniels Band 8/23; Ringo Starr & His All Stars w/Gregg Rolie (Santana/Journey), Steve Lukather (Toto); Colin Hay (Men At Work), and many more 8/30; Beach Boys 9/6; Steely Dan 9/13. ThunderValleyResort.com
OldTownAuburnCa.com * VisitAuburnCa.com * ElDoradoCountyFair.com
FRESNO AREA (Fresno, Merced, Clovis, Madera)
Tower Theatre (Fresno): Y&T 4/13. TowerTheatreFresno.com
Save Mart Center (Fresno): P!nk 4/15/19; Jeff Dunham 4/28/19; Carrie Underwood 5/12; Pentatonix 5/14; Luke Bryan 8/22; . SaveMartCenter.com
RENO/TAHOE AREA (Reno, Tahoe, Sparks, Stateline)

Atlantis Casino (Reno): AltantisCasino.com
Grand Sierra (Reno): Alan Parsons 4/6; Pixies 4/11; Sammy Hagar 4/19; Willie Nelson 5/10; Sublime w/Rome 6/13; The Cult 6/14; Boys II Men 7/21; Michael McDonald & Chaka Khan 7/27; Gypsy Kings 7/28; Young the Giant /w Fitz & The Tantrums 8/14; Diana Krall 9/20; Van Morrison 10/2. GrandSierraResort.com

Harvey's (Stateline): Tim McGraw 6/14; Pentatonix 7/7; Miranda Lambert 7/18; Jackson Browne 8/10; Steve Miller Band 8/24; Luke Bryan 8/25; Dave Matthews Band 9/6. ApeConcerts.com
Nugget Casino (Reno): Creedence Clearwater Revisted 3/29; Air Supply 4/6; Leann Rimes 5/11; Toby Keith 6/15; Hank Williams, Jr. 8/3; Lady Antebellum 8/17; REO Speedwagon 8/24. NuggetCasinoResort.com

Silver Legancy (Reno): Aziz Ansari 3/22; Brett Young 3/29; Tyler Henry: Hollywood Medium 3/30; Steven Wright 4/13; Bill Engvall 5/17; Aaron Lewis 6/21; Righteous Brothers 8/8; Ron White 9/6; SilverLegacyReno.com

________________________________________________________________________________________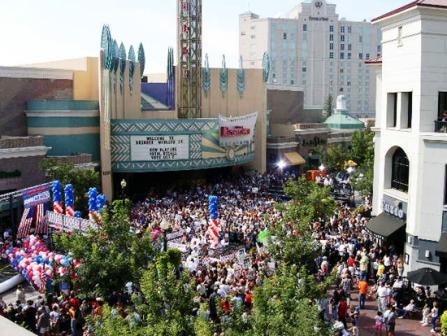 RIVER AREA EVENTS
(For the Central Valley - Sierra Foothills - Bay Area)
Find additional events and info at VisitModesto.com, VisitStockton.org, VisitLodi.com, GoCalaveras.com.
GARDEN BROTHERS CIRCUS (Modesto): April 3, 4:30p & 7:30p, Modesto Center Plaza parking lot. Three-rings of entertainment featuring 60 performers from 22 countries. Human pyramids, aerial acrobatics, horse riding, motorcycles in spheres, and much more. TIX: Adults $26, kids $10; VIP tickets available. GardenBrosCircus.com
LOVE MODESTO: April 13, Gallo Center, 8am until the last project is completed. A day when volunteers go around helping to clean up the city. Register your team at LoveModesto.com. Projects will be assigned day of event; free food and refreshments, free kids activities, free music, free photos, and plenty of local entertainment. LoveModesto.com
OAKDALE RODEO: April 13 & 14, at the Oakdale Rodeo Grounds, on Highway 108/120. Advance competition takes place the week leading up to the rodeo, with the main events Saturday & Sunday. For tickets and more information, visit OakdaleRodeo.com.
ASPARAGUS FESTIVAL (Stockton): April 12-14; San Joaquin Fairgrounds, 10a-10p Fri & Sat, 10-8p Sunday; Asparagus Alley offers everything asparagus, live music, arts & crafts, cooking demos, animals, health & fitness, kids stuff, and more. Tix: $15 for adults, $12 for kids/seniors/US vets; 5 and under free. $6 parking/$3 motorcycles. Music acts include Pablo Cruise, Joe Diffy and more. SanJoaquinAsparagusFestiva.net
EARTH DAY IN THE PARK (Modesto): April 20; Graceada Park. More details coming soon.
EASTER FESTIVITIES: April 20 & 21. Go to VisitModesto.com, VisitStockton.org, or GoCalaveras.com.
MODESTO FRY FEST: April 27, 4p-8p, Graceada Park. It's new! Modesto's first Fry Fest will feature local chefs putting their culinary talents to the test. French fries are the favorite - made in dozens of different styles. Live music and entertainment, craft brew and cider, vendors bazaar, and more. TIX: $10; VIP $25. Kids 8 and under free. ModestoFryFest.com
MODESTO TACO FEST: May 5; 11a-10p. Over 10 taco restaurants, trucks and booths making street and gourmet tacos, prepared by local chefs. Also included: Chihuahua races, margaritas, beer, salsa, mariachis, pinatas, Best Sombrero and more! $10 adult tickets (2 tacos); Seniors and kids 10 and under free. $15 at the door. ModestoTacoFest.com

CINCO de MAYO PARADE (Modesto): Sun, May 5; Crowslanding Road. Local business floats, horses and more. 604-4167
CHICKEN-A-GO-GO (Modesto): Sun, May 5, Davis Park, 11a-5p. Presented by North Modesto Kiwanis, Chicken a Go-Go is an annual community event offering deliciously grilled chicken and all the fixings. More details to come. NorthModestoKiwanis.org.

ZIN-FEST (Lodi): May 17-19; Lodi Lake Park. Swirl, sip and savor the flavors of the Lodi Wine Country. Zin-Fest offers over 200 wines from 40 Lodi-area wineries, cooking classes, live music. More info coming soon. LodiWine.com
GOLDEN STATE PINBALL FESTIVAL (Lodi): May 17-19, Lodi Grape Fest Grounds. Fri 1p-11p; Sat 10a-midnight; Sun 9a-5p. Ticket prices vary depending on day. Hundreds of pinball machines with free play with paid admission; tournaments all weekend - win a pinball machine! Full details at GoldenStatePinball.org.
27th ANNUAL OAKDALE CHOCOLATE FESTIVAL: May 18 & 19, near Wood Park. Enjoy over 200 vendors, arts & crafts, live music, classic cars, a skateboard competition, and loads of rich, sweet chocolate. TIX: $6 for adults, $5 for seniors, kids 12 and under free. Donate a canned food item for a $1 discount. This event also includes a fun run and the Chocolate Challenge. OakdaleChamber.com.
MO-BAND'S NIGHT AT THE BOWL (Modesto): Tue, June 18, 6p-9:30p. Music, beer and wine tasting, food from local restaurants. Tickets are $35 a person (or $60 for 2 in advance). $40 at the gate.
MO-BAND'S CONCERTS IN THE PARK (Modesto): June 6-July 11, 8pm, Gradeada Park, Mancini Bowl. Celebrating 100 years! Free! Weekly schedule coming soon.
* FOR ALL GRAFFITI EVENTS, go to VisitModesto.com. Search "June" "2019".
AMERICAN GRAFFITI CAR SHOW & FESTIVAL: June 7-9, at Modesto Muni-Golf Course, sponsored by North Modesto Kiwanis. Over 1400 classic cars, hot rods, muscle cars and more. Live music - great food - community fun! Friday, June 7th, don't miss the annual classic car parade! More details to come. AmericanGraffitiFestival.com
RIVERBANK CHEESE & WINE: October 2019. Details to come. RiverbankCheeseAndWine.org
(Listed By Date)


- KRVR.com is managed locally by Threshold Communications, Modesto,Ca. Email us!