odesto
Listen for The River's Entertainment Report Wednesday, Thursday and Friday. It features local and Northern California concerts.
Sponsored by Zorch Magazine. ZorchMagazine.com
...AND...
Catch The River's Weekend Events Calendar Friday afternoons.
It has highlights on events in the Central Valley and Sierra foothills.
Sponsored by 209 Magazine. 209Magazine.com
________________________________________________________________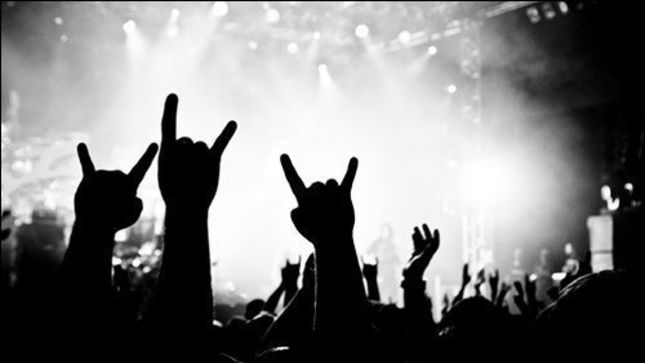 RIVER AREA CONCERTS
(EVENTS are listed below)
(Listed Alphabetically By Venue)
MODESTO AREA

(Modesto, Ceres, Turlock, Patterson, Ripon, Riverbank, Oakdale)
Fruit Yard Amphitheatre (Modesto): Live music every Thursday & Friday. TheFruitYard.com

Gallo Center For the Arts (Modesto): Jim Curry: A Tribute to John Denver 1/25; Tracy Byrd 2/6; CeCe Winans 2/8; Who's Live Anyway 2/14; The Chieftains 2/22; Stunt Dog Experience 3/10; Don Felder (Eagles) 3/16; Tyler Henry: Hollywood Medium 3/28; Brian Regan 4/3. GalloArts.org
Grace-Ada Park/Mancini Bowl (Modesto): Needham & Sycamore (See Events section for more).
John Thurman Field (Modesto): Home of the Modesto Nuts!
Municipal Golf Course (Modesto): Tuolumne Blvd, near Highway 99. Home of American Graffiti Car Show & Festival.
Music In the Plaza (Modesto): 10th Street Plaza, next to Fuzio's. This summer concert series returns in 2019. VisitModesto.com
State Theatre (Modesto): TheState.org
Turlock Community Theatre: Peter Cetera 2/12; Dwight Yoakam 5/9. TurlockTheatre.org
Whitmore Park (Ceres): Whitmore Park (Third & North). CeresChamber.com

VisitModesto.com * RiponChamber.org * Riverbank.org * VisitOakdale.com
STOCKTON & DELTA AREA
(Stockton, Lodi, Manteca, Tracy)
Banner Island Ballpark (Stockton): Home of the Stockton Ports!
Bob Hope Theatre (Stockton): Ron White 1/26; Ken Jeong 2/15; Tom Jones 4/26 (LISTEN TO WIN FREE TICKETS). StocktonLive.com
Grand Theatre (Tracy): Y&T 1/25 (SOLD OUT). AtTheGrand.org
Lodi Fairgrounds: Lodi Wine & Food Fest 3/30; Lodi Beer Fest and BBQ 4/27; Lodi Grape Festival (TBA). GrapeFestival.com
Stockton Arena (Stockton Heat): Disney: On Ice 2/7-2/10; StocktonLive.com

San Joaquin County Fairgounds: SanJoaquinFairgrounds.com
University of Pacific-UOP (Stockton): Pacific.edu

Windmill Cove Bar & Grill (Stockton): WindmillCoveBar.com
VisitStockton.org * VisitLodi.com
MOTHER LODE & SIERRA FOOTHILLS
(Copperopolis, Sonora, Angels Camp, Murphys, Tuolumne)
Black Oak Casino (Tuolumne): BlackOakCasino.com
Copperopolis Town Square: CopperopolisTownSquare.com
Helwig Winery (Plymouth): Helwig Winery is located in Amador Country, a few miles north of Jackson. HelwigWinery.com
Ironstone Amphitheatre (Murphys): IronstoneAmphitheatre.net
Ironstone Vineyards (Murphys): IronstoneVineyards.com
Jackson Casino: Neal Schon's Journey Through Time 2/22; Ace Frehley (Kiss) 1/25; Amador Wedding Faire 1/27; Vince Neil (Motley Crue) 3/22; Alan Parsons 4/7; Great White & Vixen 4/13; Robin Trower 5/12; Slaughter & Kix 7/19. JacksonCasino.com
BAY AREA & CENTRAL COAST
(SF, Oakland, San Jose, Livermore, Napa Valley, Berkeley, Santa Cruz, Monterey)
AT&T Park (SF Giants) (SF): SFGiants.com
Bill Graham Amphitheatre ( SF): ApeConcerts.com
City National Civic Center (San Jose): SanJoseTheaters.org
Concord Pavilion (Concord): ConcordPav.com

Davies Symphony Hall (SF): ApeConcerts.com
Fillmore (SF): Y&T 4/6; Robin Trower 5/10. TheFillmore.com

Fox Theatre (Oakland): Bill Maher 2/10; Neal Schon's Journey Through Time w/Gregg Rolie and Dean Castronovo 2/23; James Bay 3/27. ApeConcerts.com

Fox Theatre (Redwood City): FoxRWC.com
Great American Music Hall/Slim's (SF): SlimsPresents.com

Greek Theatre (Berkeley): Weird Al Yankovic 8/9; Mark Knofler (Dire Straits) 9/18. TheGreekTheatreBerkeley.com

Levi's Stadium (SF 49ers) (Santa Clara): The Rolling Stones 5/18. LevisStadium.com 49ers.com

Masonic Center (SF): Wanda Sykes 1/26; Jesse McCartney 2/9; Kasey Musgraves 2/16; Meek Mill 3/1; Joe Jackson 3/2; Sarah Brightman 3/9; Aziz Ansari 3/16 & 3/17; Dane Cook 3/17; Brian Regamn 4/6; Buddy Guy 4/13; Jim Gaffingan 5/30-31; Imogen Heap 6/8; Dido 6/26. SFMasonic.com
Mountain Winery (Saratoga): MountainWinery.com

Oakland Coliseum/Oracle Arena (Oakland A's/ Oakland Raiders/Golden State Warriors): Kelly Clarkson 1/24; Panic! At the Disco 2/19; Disney On Ice 2/27-3/3; Justin Timberlake 3/15; Michael Buble 4/3; Weezer & Pixies 4/10; Carrie Underwood 5/16; Shawn Mendes 7/13; Iron Maiden 9/10; KISS 9/16. Coliseum.com Oakland.Athletics.MLB.com

Palace of Fine Arts (SF): Neil Patrick Harris 1/27; JB Smoove 3/2; Steven Wright 4/12; Todd Rundgren 5/12-5/13. PalaceOfFineArts.org
Paramount Theatre (Oakland): Keith Sweat/Jon B/Ginuwine 2/9; Ken Jeong 2/16; Toni Braxton 2/24; Aziz Asari 3/14-3/15; Kansas 4/10; John Mellencamp 4/25. ParamountTheatre.com

Regency Ballroom (SF): Blackberry Smoke 2/7. TheRegencyBallroom.com
Ritz (San Jose): TheRitzSanJose.com
San Jose State Event Center: SJSU.edu

Santa Cruz Beach Boardwalk: BeachBoardwalk.com
SAP Center (San Jose Sharks) (San Jose): Marc Anthony 2/8; P!nk 4/17; Ariana Grande 5/2; New Kids On the Block 5/29; Jeff Lynne's ELO 6/24; Paul McCartney 7/10; Queen/Adam Lambert 7/14; Hugh Jackman 7/17; Backstreet Boys 8/4. SAPCenter.com

Shoreline Amphitheater (Mountain View): Train/Goo Goo Dolls/Allen Stone 6/15. MountainViewAmphitheater.com
Wente Vineyards (Livermore): WenteVineyards.com
Warfield (SF): Snow Patrol 5/20. TheWarfieldTheatre.com

Yoshi's (Oakland): Rita Coolidge 1/24; Ponco Sanchez 1/25-26; Lisa Fischer 2/1-2; Gerald Albright 2/8-9; Ottmar Liebert 2/10; Robert Cray 2/12-13; Yellowjackets 2/20; Angie Stone 2/22-24; Jessy J 2/27; Richard Elliot 3/8-9. Yoshis.com
SFGov.org/Visitors * VisitOakland.org * SanJose.org/Events * VisitSantaCruz.com * VisitTriValley.com (Livermore, Pleasanton, Dublin)
SACRAMENTO AREA / NORTHERN CALIFORNIA
(Sacramento, Elk Grove, Lincoln, Auburn, Placerville)
Cal Expo (Sacramento Republic FC) (Sac): (Papa Murphy's Park) 1600 Exposition Blvd. CalExpo.com PapaMurphysPark.com
Crest Theatre (Sacramento): Manhattan Transfer 12/18. CrestSacramento.com
Golden 1 Center (Sacramento Kings) (Sac): KISS Farewell Tour 2/9; Panic! At the Disco 2/20; Bob Seger & Silver Bullets 2/28; Jimmy Buffett 3/16; Weezer & Pixies 4/9; P!nk 4/10/19; Ariana Grande 5/3; Carrie Underwood 5/14; New Kids On the Block 5/30; Jeff Lynne & ELO 6/22; Shawn Mendes 7/11; Ozzy Osbourne 7/18. Golden1Center.com
Raley Field (Sac): Home of the Sacramento River Cats! RaleyField.com
Sacramento Community Center Theatre: SacramentoCommunityCenterTheater.com
Thunder Valley Casino (Lincoln): ThunderValleyResort.com
OldTownAuburnCa.com * VisitAuburnCa.com * ElDoradoCountyFair.com
FRESNO AREA (Fresno, Merced, Clovis, Madera)
Tower Theatre (Fresno): Y&T 4/13. TowerTheatreFresno.com
Save Mart Center (Fresno): Kelly Clarkson 1/25; KISS 2/8; Bob Seger 2/12; Dierks-Bentley 2/15; P!nk 4/15/19; Jeff Dunham 4/28/19; Carrie Underwood 5/12. SaveMartCenter.com
RENO/TAHOE AREA (Reno, Tahoe, Sparks, Stateline)

Atlantis Casino (Reno): AltantisCasino.com
Grand Sierra (Reno): GrandSierraResort.com

Harvey's (Stateline): ApeConcerts.com
Nugget Casino (Reno): NuggetCasinoResort.com

Silver Legancy (Reno): SilverLegacyReno.com

________________________________________________________________________________________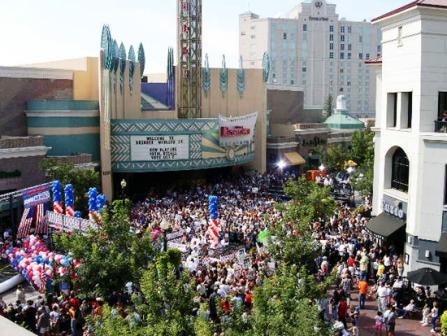 RIVER AREA EVENTS
(For the Central Valley - Sierra Foothills - Bay Area)
(Listed By Date)

- KRVR.com is managed locally by Threshold Communications, Modesto,Ca. Email us!