The River's Contest Line: (209) 544-1055
- - - - - - - - - - - - - - - - - - - - - - - - - - - - - - - - - - - - - - - - - - - - - - - - - - - - - -
The River's Getaway By the Bay!

The River is sending you to the sea! We're giving away an overnight stay for two at the Best Western Seacliff Inn at Aptos - located south of Santa Cruz on Monterey Bay. The Seacliff Inn sits on six beautifully landscaped acres, with all the amenities you'll need while you're there - including a heated pool, spa and full restaurant and bar!
Sign up to win by clicking here. Send us an email with your name, address and daytime phone number. Then listen to The River 105.5 for more about our Getaway To the Sea!
THE KRVR-TIST OF THE DAY GIVEAWAY

This one is easy to win!

Every weekday, The River spotlights a Classic Hits artist! Your task - should you choose to accept it - is to remember that name - it changes every weekday.
Listen to The River at work for your cue to call the contest lines and tell us the KRVR-tist of The Day!

To make it even easier, we'll tell you in what hour to listen for the contest! It's always during the 9-5.

There's something free in it for you, so listen throughout the week and be ready to call in!
Hear a 'sneak peek' at the next day's artist weeknights after 7 with Ron Noble.
You can also watch videos of the artist on The River's Facebook page at Facebook.com/KRVR.
==================

===================
GIVE-IT-AWAY-THURSDAYS

Every week, The River presents Give It Away Thursdays!
From the time you wake up until the time you leave work, it's nothing but instant winning - every hour.
Score cool stuff like dining certificates to River area restaurants, discounts at various local businesses, concert tickets and more. Even seasonal prizes like all-day ride passes to the Santa Cruz Beach Boardwalk, whale watching trips in Monterey, and family festival tickets.

No other station gives you the MOST WINNING AT WORK like The River.

Listen Thursdays and score big!!

(Excluding major holidays. Contests are played 6am-5pm)
====================================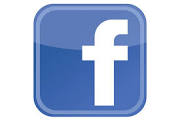 FACEBOOK CONTESTS
The River's Facebook page at Facebook.com/KRVR is where you can win free stuff, too! Log on and check out what's up for grabs. Currently, we're blowing out our old Smooth Jazz CDs - left over from the "old days".
To win, "LIKE" us on Facebook, then "LIKE" the CD cover. Winners' names are drawn at random and announced ONLY on the River's Facebook page. Not only do you win the CD shown, but we'll even throw in 3 or 4 more! We REALLY need to make room for other stuff!
Winners must pick up the CD bundles at the River studios in Modesto. See our Contact Us page for directions.
"LIKE" us soon and be sure to tell your friends about us - The River, Classic Hits 105.5.

==============================================
KRVR/KVIN Contest Rules and Regulations: With the exception of The River's Facebook Contest, all on-air contests and giveaways are played Monday through Friday between 6am and 5pm. All winners are required to wait thirty (30) days between winnings. Prizes will be mailed to the winner 2-4 business days after on-air contest, unless the prize is a will-call, or winner is instructed to pick up prize(s) at the River studios, 961-A N. Emerald Ave, Modesto, California, between 9am and 5pm. Substitute prizes are not allowed. Gift certificates have no cash value and should be used prior to expiration date when applicable.